What people who have worked with us have to say

I would like to take a moment to talk to you about I can infotech group, and the excellent service that I received. All throughout the process, mandip and his team used clear communication, and I received weekly, and in many cases daily updates as to how my project was progressing. They worked quickly and recommended several changes to improve my project. I do not feel that my project would have progressed as quickly without their help, and I highly recommend them.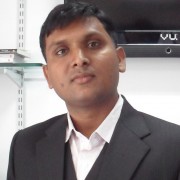 We are using ERP system of I can infotech and that improves our business and level of services.In service industry its very useful and user friendly.
ERP 404 provides best solutions for service segment. our sales and service staff are happy to use this system ad now we are getting returns of investment.
I personally fells that IT can support to grow your business and these guys are really good to understand business requirements.